What to Pack and Wear for Nyege Nyege Festival
Nyege Nyege Festival, an annual celebration held in Uganda, in the vibrant town of Jinja, offers festival-goers an unforgettable experience. Nestled at the source of the Nile River, one of the world's longest, this location provides a unique backdrop for a music and arts extravaganza. As you prepare for your Nyege Nyege adventure, whether you're a seasoned attendee or a first-time visitor, we've compiled a list of essentials to ensure you're fully equipped for the festivities and ready to make the most of your time in Jinja. Here are some packing tips and items that should be on your radar, ensuring a smooth and enjoyable experience.
Power Bank – Stay Charged:
You won't want to miss capturing the electrifying moments of Nyege Nyege, but sometimes your devices can run out of juice. To avoid the hassle of searching for charging centers at the festival, be sure to pack a reliable power bank. This small yet mighty accessory will keep your phone and camera charged, allowing you to document the festivities without interruption.
Rain Gear – Be Prepared:
Jinja's weather can be unpredictable, and it's not uncommon for rain showers to grace the festival. Don't let unexpected rainfall dampen your spirits. Pack an extra jacket or a raincoat to stay dry and comfortable when the heavens open up. Being prepared for all weather conditions will ensure you're ready to dance and celebrate, rain or shine.
Stylish Shades – Embrace the Vibe:
Nyege Nyege is more than just a music festival; it's a fusion of global fashion. Make a statement by bringing your favorite shades to complement your festival attire. This is your chance to express your unique style and stand out from the crowd. So, don't forget to pack those trendy shades to complete your look.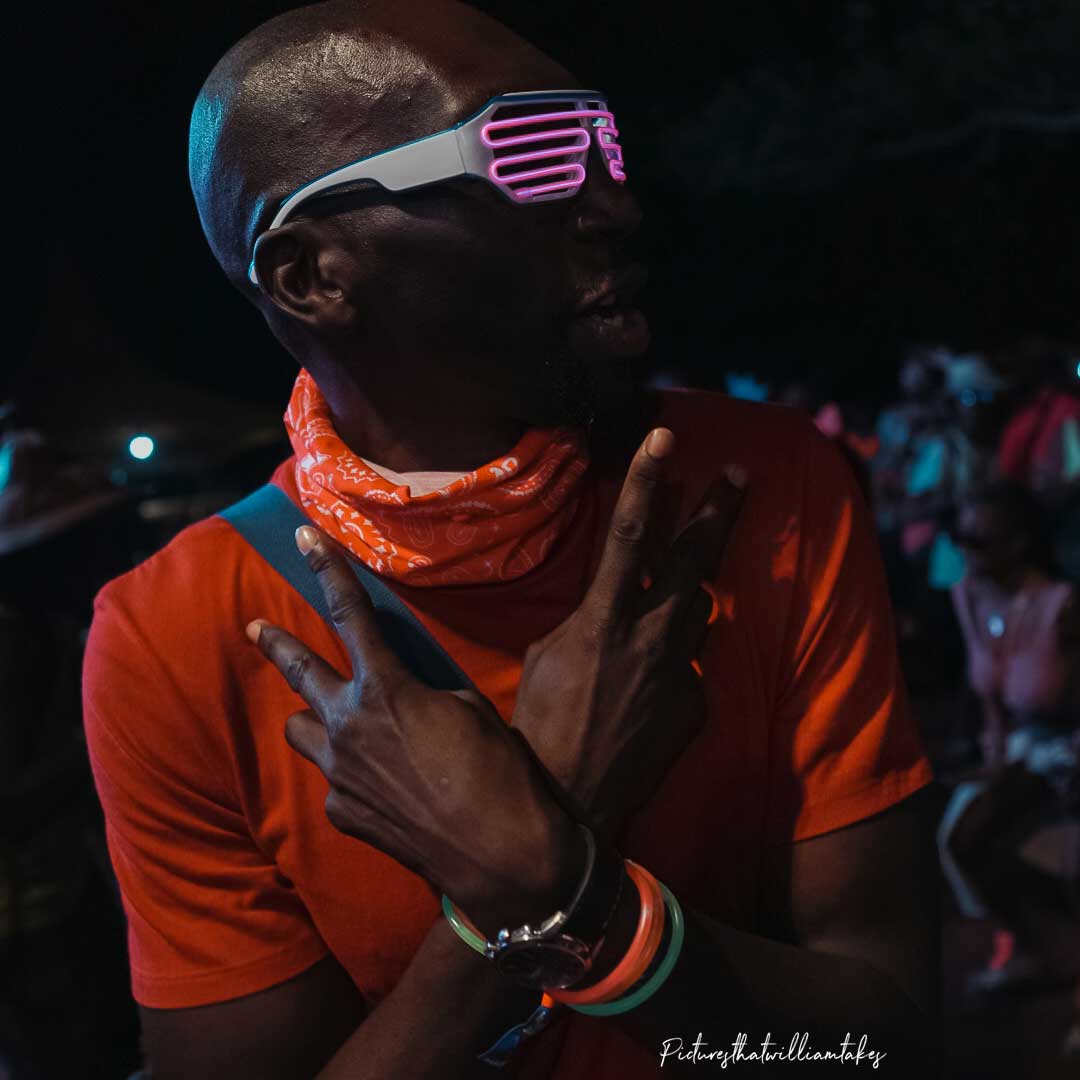 First Aid Kit – Stay Responsible:
Partying responsibly is essential for a memorable Nyege Nyege experience. Pack a small first aid kit with essentials like pain relievers to help with potential headaches. However, the best approach is to enjoy the festival in moderation and avoid the pitfalls of overindulgence. Your well-being is a priority, so party safely and responsibly.
Phone or Camera – Capture the Memories:
Preserve the unforgettable moments of Nyege Nyege by bringing a camera or simply using your smartphone. These memories will be cherished for years to come. Just remember to keep your device secure at all times, as festival environments can sometimes lead to lost or misplaced items.
Souvenir – Represent Your Roots:
While Nyege Nyege attracts international attendees, it's also an opportunity to showcase your cultural identity. Consider bringing a souvenir that represents your origins, whether it's a wristband, a flag, or a traditional blanket. This is a fantastic way to connect with fellow festival-goers and celebrate diversity.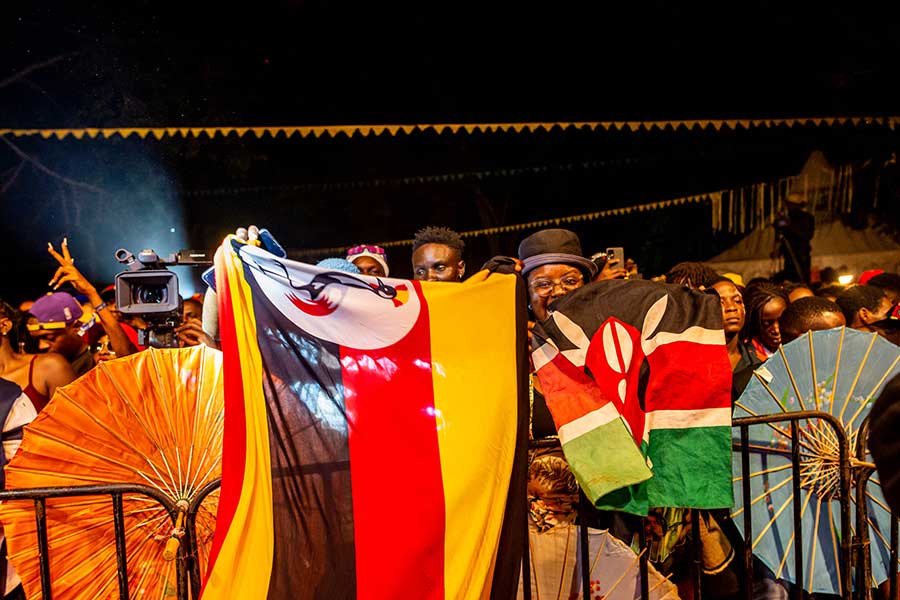 Fanny Pack or Secure Pockets – Convenience Matters:
To enjoy the festival without worrying about the safety of your belongings, consider carrying a fanny pack or utilize secure pockets in your festival attire. This will keep your valuables, such as hotel room keys, phone, and wallet, within easy reach and safe from potential mishaps.
In a nutshell;
With this comprehensive packing list, you'll be well-prepared to make the most of your Nyege Nyege Festival experience. Enjoy the music, the culture, and the unique atmosphere in Jinja while staying comfortable and stylish. Make your visit to Nyege Nyege an unforgettable adventure by coming prepared for anything that comes your way.